What is a Self-Propelled Lawn Mower?

Before we begin discussing the specifications of self-propelled lawn mowers, we must first establish what a self-propelled mower is. A self-propelled lawn mower is a mower that operates on a drive system, much like a vehicle. Self-propelled lawn mowers have a bar across the handle which is called the "bail".
Upon starting the lawnmower, the operator will squeeze this bar into the handle. This action engages the motor. Once the motor is engaged, the lawnmower will begin to move forward on its own. The only action the operator is responsible for is steering the mower during the mowing process.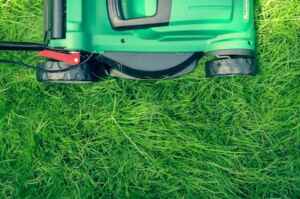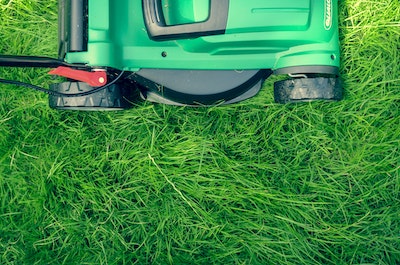 Tips for Buying a Self-Propelled Lawn Mower
If you are a homeowner, you know that mowing the lawn is a task that seems to never end. Depending on the area in which you live, this could be a year-round chore. However, mowing your lawn doesn't have to be a hassle. Investing in a lawnmower that makes your job easier will make the task much more enjoyable. In fact, you may even come to look forward to your time outside. One of the most popular types of lawnmowers is a self-propelled lawnmower.
What should you consider before buying a self-propelled lawnmower? There are many things to consider before purchasing a new lawnmower. When you are investing in a self-propelled lawnmower, you must first make several important decisions. Some of these include:
straight wheels or swivel wheels
blade override
maintenance features
type of start
speed settings
front-wheel or rear-wheel drive
Once you narrow down the specifications of the self-propelled lawn mower that would be best for your situation, you can begin the hunt for your new mower. In this post, we will cover some of the details discussed above in order to assist you through the decision process.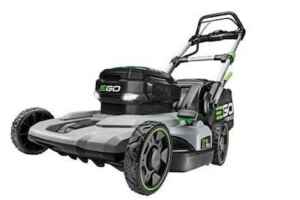 Things to Consider Before Purchasing a Self-Propelled Mower
Advances in technology and engineering are made each day. Because of this, lawnmowers are constantly improving. Although the concept of a self-propelled mower is consistent across the board, there are many variations between different models. It is important to thoroughly research the different features of self-propelled lawnmowers. Doing so will ensure that you invest in a mower that best suits your lawn care needs.
1. Straight Wheels vs. Swivel Wheels
One of the most important factors to consider when buying a self-propelled lawn mower is the type of wheels that it has. We all have obstacles and strange angles to mow around when taking care of our lawn. However, many lawnmowers are equipped with straight wheels. These wheels are bolted in place and only capable of operating in a back and forth movement.
This clearly creates a predicament. When the operator meets a curve or flower bed, they must manually pivot the lawn mower. Although not impossible, this inconvenience can be easily avoided.
Many self-propelled lawn mowers today are being manufactured with swivel wheels on the front of the mower. This allows the operator to easily navigate their yard without the need for manual readjustments. This feature does cost a bit more. However, for the majority of the population, it is well worth the investment.
2. Blade Override
Another feature to look for while buying a self-propelled lawnmower is blade override. One of the most common complaints about using a self-propelled mower is that once you release your grip from the bail, the mower turns off completely. 
This is an important safety feature that diminishes potential accidents. The downside, however, is that when you are ready to begin mowing again you must start your mower. This constant use of the motor can wear down the lifespan of your lawnmower.
Blade override is a great solution to this problem! When your lawnmower is equipped with blade override, the engine will continue to run even when the bail is released from the "on" position. However, the blade will stop spinning, reducing the risk of accidents. This incredible feature allows you to extend the life of your lawnmower while not compromising the safety of yourself, your family, or your pets.
3. Maintenance Features
There are many maintenance features added to self-propelled lawnmowers. It is important to research your individual lawnmower to learn about the various ways in which the manufacturer makes it easy to care for. Routine maintenance on your lawnmower will enable you to use it for as long as possible. 
One of the best features to look for is a wash-out port which allows the operator to attach a hose to the bottom of their lawnmower once it is not in use. Once the garden hose is attached, you can easily wash out grass clippings and other debris, reducing the wear and tear on your mower.
4. Recoil or Electric Start
You must also decide which type of starting mechanism you would prefer. Traditional lawn mowers are equipped with the classic recoil start. This type of start uses a pull cord to start the engine. Although it does work, it can be a little particular at times causing unnecessary frustration
The majority of mowers available today can be purchased with an electric start feature. With an electric start, your lawnmower is started with either a key or a push button. This makes it incredibly simple with no room for user error.
5. Speed Settings
Self-propelled lawnmowers work by moving themselves forward. However, this can create a problem for the user if they are unable to keep up with the speed of the mower. For this reason, it is often wise to invest in a lawnmower with adjustable speed settings.
The ability to control the speed of your self-propelled mower will also allow you to adjust your mowing to the current condition of your lawn. This feature provides you with the most even and aesthetically pleasing yard.
6. Front-Wheel Drive vs. Rear-Wheel Drive
The final feature to consider before investing in a self-propelled lawnmower is whether you purchase a model with front-wheel drive or rear-wheel drive. The front-wheel drive can pose a problem for some lawn conditions. Because the mower is essentially useless unless the front wheels are in contact with the ground, it can create frustrating situations.
Rear-wheel drive mowers are much more reliable. Additionally, they provide the user with extra power which can be especially beneficial for yards with hills or drainage ditches.
Benefits of Using a Self-Propelled Lawn Mower
There are many benefits to using a self-propelled lawnmower. Although they are slightly heavier due to the nature of the motor, self-propelled mowers are easier to operate. Because you don't have to exert energy to move the lawnmower along, the experience is often much more pleasant for the user.
Additionally, self-propelled lawn mowers are quickly taking over the lawn care industry. Features like blade override, electric push to start, and adjustable speed settings add a special touch to the lawn mowing experience.
Because of their design, self-propelled lawn mowers also make it much more simple to cut through tall grass. This saves you time and energy in the event that you neglected your yard for a few days. 
Self-propelled lawn mowers are easy to operate. This means that any member of your family will be able to mow the lawn with ease. A mower with these features even enables senior citizens to mow their own lawn as they do not require much physical strength to operate the machine forward.
Needless to say, self-propelled lawn mowers are changing the lawn care industry. The benefits of this type of lawnmower are apparent in almost every area.
Are Self-Propelled Mowers Worth the Investment?
There is, of course, a downside. Because of the various features and qualities that they offer, self-propelled lawn mowers are more of an investment than a traditional lawn mower. However, this should not deter a homeowner from making an investment into a high-quality lawnmower.
Self-propelled lawn mowers are worth the investment as they will save you time, energy, and frustration. Additionally, with proper care and maintenance, your self-propelled lawnmower could last up to ten years. This is an investment that will surely pay for itself.
Buying a Self-Propelled Lawn Mower
After determining the qualities that you would like your self-propelled lawnmower to possess, you can begin to research the various brands that are available. A lawn mower is not a small investment. Because of this, it is important to take your time during the decision process. 
You can easily access information on the best self-propelled lawn mowers online. Additionally, the lawn care department at your local home improvement store will be able to provide helpful insight regarding the lawnmower that would be most beneficial for your situation
Taking care of your yard is a chore. However, it doesn't have to be miserable! With the right tools and techniques, taking care of your lawn can turn into an enjoyable hobby. Investing in a lawnmower that is self-propelled allows you to mow your lawn more quickly. Additionally, you will save yourself from exerting unnecessary energy. This allows you to spend more time and energy with the people you love. You can find more valuable lawn care tips here.
Thanks for reading American Lawns!